Who we are - Our Consultants
Our consultants are all Chartered Occupational Psychologists with extensive experience of working with leaders from international businesses. Human Qualities was founded by Rod Vincent and Shane Pressey who lead all our major projects.
Rod Vincent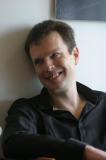 I founded Human Qualities in 1993, and since then have grown the business to its current position as a leading occupational psychology consultancy in the field of leadership and organisational development. In this role I have considerable personal experience of leading an organisation through growth.
My consultancy career spans more than twenty years, and has included work in Western and Eastern Europe, the USA, the Asia-Pacific region and the Indian sub-continent with major international businesses. Prior to this my career was in systems development in Information Technology.
I am a Chartered Occupational Psychologist and an Associate Fellow of the British Psychological Society. From 1993 - 1999 I was Editor of Selection & Development Review published by the British Psychological Society. I am currently a member of the Association of Business Psychologists Business Leaders Forum.
I have enjoyed working with leaders at all levels up to the Board, and have helped to develop them both through group and individual interventions. As such, my specific areas of interest include leadership, coaching and team interventions.
I also have considerable experience in change management and in assessment methodology and have designed bespoke assessment and development centres, and developed psychometric tests and business simulations.
Shane Pressey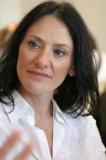 I have over twenty years' experience in the field of leadership and organisational development. I joined Human Qualities as one of the management team in 1998, having spent ten years as a Director in SHL, heading up their management development and assessment business. Prior to this, I worked in industry as a Human Resources professional. I am a Chartered Occupational Psychologist.
My expertise centres on facilitating integrated team and individual development interventions. My particular areas of interest include change initiatives, executive coaching and management team facilitation. I have worked as a coach with many senior executives, helping them to discover their inner motivation and unlock their full potential. I also have considerable experience of assessment and development centres, leadership skills training and teambuilding. My approach is focused on the individual, facilitating them in being the best that they can be by creating the right environment to help challenge and support them.
I have experience across all business sectors and enjoy the challenge of working with a diverse range of client organisations in a range of countries and cultures. I speak regularly at conferences on a range of business topics including leadership and development.
In addition to working in support of the development of client organisations, as a Partner in the business, I am also committed to the growth and development of Human Qualities.